Home
>
Search
Energy & Utilities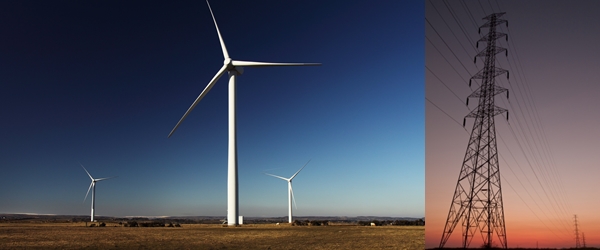 Equip Global's energy and utilities division will deliver you carefully focused, thoroughly-researched and strictly expert-led conferences and training courses that stay abreast of the latest industry developments, technological trends and your training requirements.
Our in-depth expertise in this dynamic sector in an integral resource for energy & utilities companies globally. Through our comprehensive range of conferences and training courses, you will receive practical tips and strategic know-how to gain a competitive advantage in today's market. Cutting-edge case studies, open discussions and sessions which promote practical knowledge transfer will allow you to leave our conferences and trainings with your competencies raised and equipped with solutions to your day-to-day challenges.
Key areas of focus includes
Power
Renewable Energy
Scada
Smart grids
Mining
Nuclear Energy
Cyber security for energy & utilities
ICT for energy & utilities
Legal & Regulatory
Our Speakers/Trainers
Rui Mano


Consultant | VP Business Development


Choice Technologies
Khaled Darwish


Senior SCADA Communication Engineer


Al Ain Distribution Company
International Water and Wastewater Treatment Infrastructure Expert Close to 15 Years of Practical Experience!


S.K. Singh


Division Head - Solar Thermal Power Projects, Solar Cooling / Refrigeration Systems


Ministry of New and Renewable Energy, India
Testimonials
" District Cooling World Summit 2016 brings together industry leaders across Asia Pacific under one roof. It covers all important issues related to District Cooling growth within the region along with a panel of high-level speakers to share case studies and best practices. It is also a platform that provides us with an extraordinary opportunity to network with global experts in the field. Definitely a must-attend event! "
– Department of Energy (DOE), the Republic of the Philippines
" This is an exceptional summit that focuses on the vital needs in establishing district cooling business models and firm regulatory policies as well as empowering innovation in district cooling system designs within Asia Pacific. I am certainly looking forward to it! "
– General Manager, Shinryo Corporation
" Equip Global's District Cooling World Summit 2016 will be a great networking opportunity, in addition with addressing the significant challenges on market penetrations across Asia Pacific! "
– Chief Marketing Officer, Termoekonomi