Home
>
Search
Oil & Gas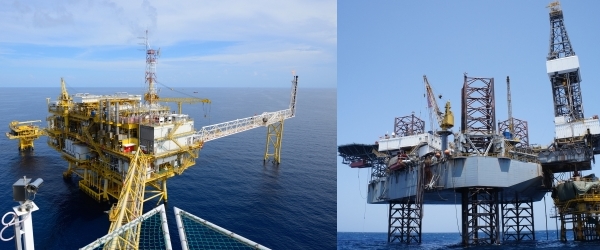 Equip Global keeps abreast of the latest Oil & Gas industry developments, technological trends and your training requirements to deliver you carefully focused, thoroughly-researched and strictly expert-led conferences and training courses.
Our comprehensive range of conferences and training courses are designed to give oil & gas companies practical tips and strategic know-how to gain a competitive advantage in today's market. Through cutting-edge case studies, open discussions and sessions which promote practical knowledge transfer, we want you leave our conferences and trainings with your competencies raised and equipped with solutions to your day-to-day challenges.
Key areas of focus includes
FPSO, FLNG & Subsea
Offshore engineering, support and construction
Integrity, Maintenance and HSE
Procurement, Fabrication & Construction for Oil & Gas
Drilling
Upstream – Exploration & Production
Midstream – Transportation, Storage & Marketing
Downstream – Refinery, Processing, Purification & Distribution
Legal, Contract Management & Regulatory
Financial Accounting & Reporting for Oil & Gas
Strategy, Management & Operations
Our Speakers/Trainers
Dr. Joseph Essandoh-Yeddu


Chief & Head, Strategic Planning and Policy


Ghana Energy Commission
Rohit Talwar


Senior Manager – Group HSSEQ,


Thome Oil & Gas
Sudhakaran Ariyandath


Business Analyst


BP
Testimonials
" Operational Excellence in Oil & Gas World Summit 2015 brings together experience from all over the world. The agenda is indeed very good and covers a wide spectrum of the relevant topics. The Summit will also provide us with an extraordinary opportunity to network with global experts in the field. A must-attend "
– Ahmed Said Kotb, Asset Management Team Leader, ADMA-OPCO
" Trainer has great knowledge & expertise in FPSO & FLNG Topside Design, Laoyut & Processing! "
– Vice President, Korea National Oil Corporation
" Professional Conducted Course which provided us a comprehensive understanding on FPSO & FLNG Topsides Design & Processing "
– Process Engineer, GS Engineering & Construction
" Equip Global's Operational Excellence in Oil & Gas World Summit 2015 will discuss and address the real challenges in improving operational excellence in the current period of low oil price. It's a great opportunity to learn from global peers and promote continuous improvement in the matter. I am looking forward to it! "
– Ramesh Babu, Senior Commissioning Manager, Cairn Energy